Excerpt playing:
(choose from the outline below)
This presentation was recorded by the University of Maine's New Media program. For more information, contact ude.eniam@otiloppij.
Timecodes are in minutes seconds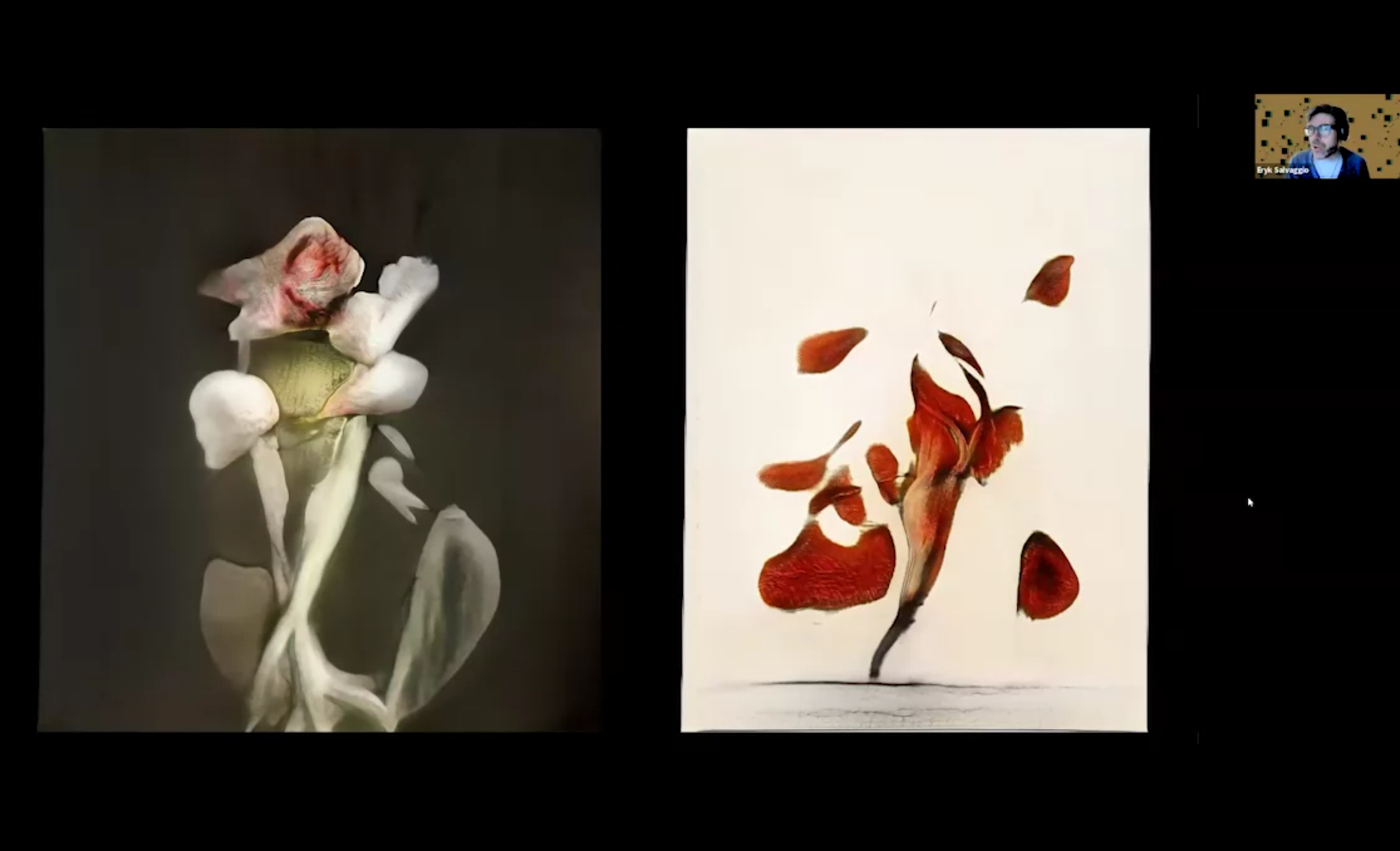 The conversation is led by interdisciplinary design researcher and new media artist Eryk Salvaggio, who has taught at the Barcelona School of Design and Engineering, the Rochester Institute of Technology, and Bradley University. Once dubbed "the Harry Potter of the Digital Vanguard" thanks to his early renown as a digital artist, he holds a Masters in Media and Communication from the London School of Economics and a Masters in Applied Cybernetics from the Australian National University. The conversation is moderated by Jon Ippolito, Professor of New Media, director of the Digital Curation program, and co-founder of UMaine's larger Learning With AI initiative.
This webinar took place on 1 November 2023 and is sponsored by the University of Maine's New Media program, which teaches animation, digital storytelling, gaming, music, physical computing, video, and web and app development. Learn more about New Media's hands-on webinars.
Watch the entire video or choose an excerpt from the menu on this page.